The artificial synthesis of medicinal compounds that are typically derived from natural sources helps scientists to better understand how they function and deduce whether they can be enhanced. Unfortunately, the work involved in synthesising such natural compounds and their analogues is extremely difficult. Professor Hyun-Joon Ha and his team from Hankuk University of Foreign Studies in the Republic of Korea are exploring ways to transform compounds called aziridines into a range of biologically active molecules.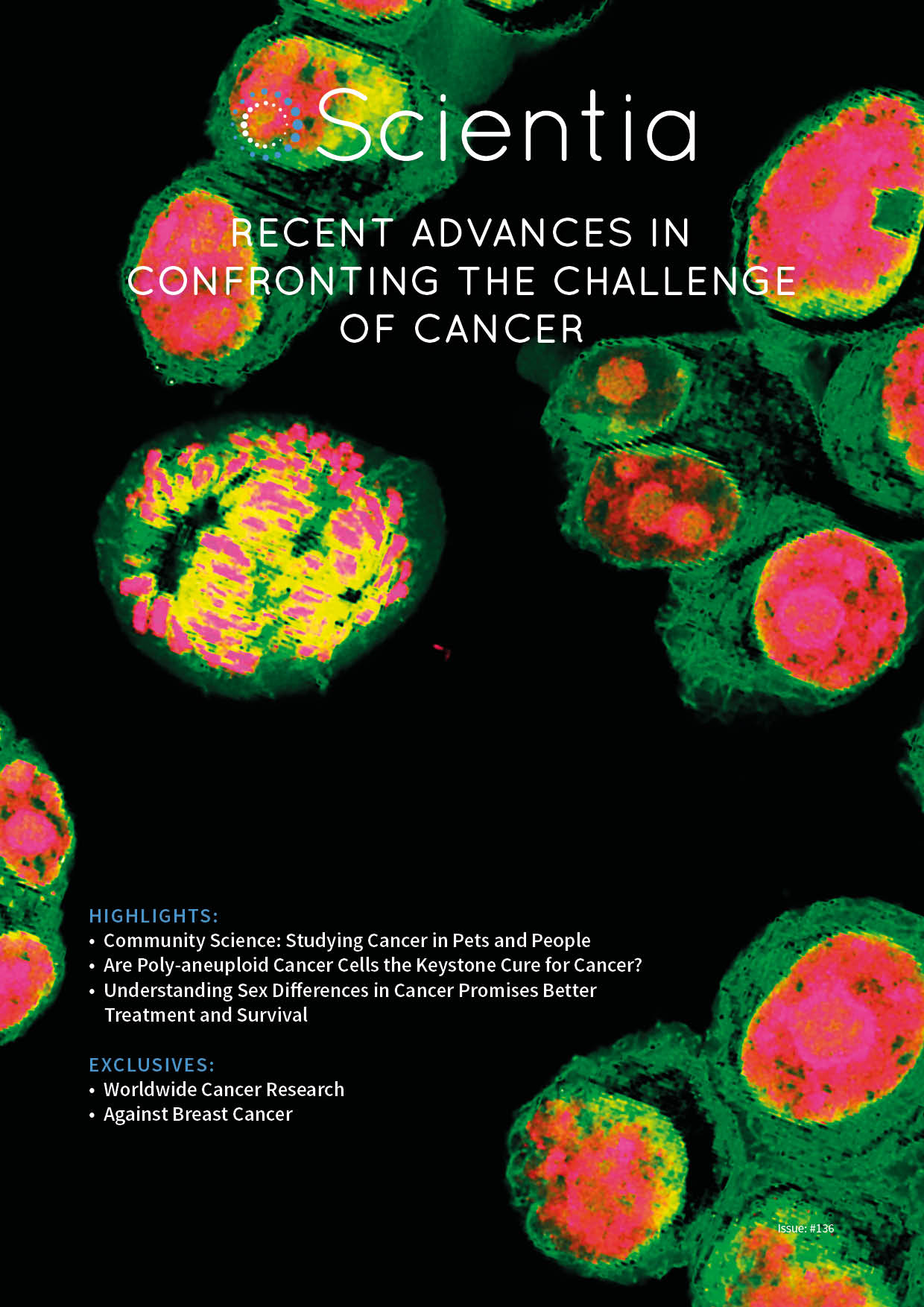 In this critical issue of Scientia, we showcase the work of scientists confronting the global challenge of cancer. Read the latest research on causes, risk factors, diagnosis and treatment that is revolutionising patient care.
Building a robust STEM community is dependent upon innovative and inclusive education, from primary school to university and beyond. Therefore, this issue showcases an inspiring collection of projects, each seeking to enhance STEM education worldwide.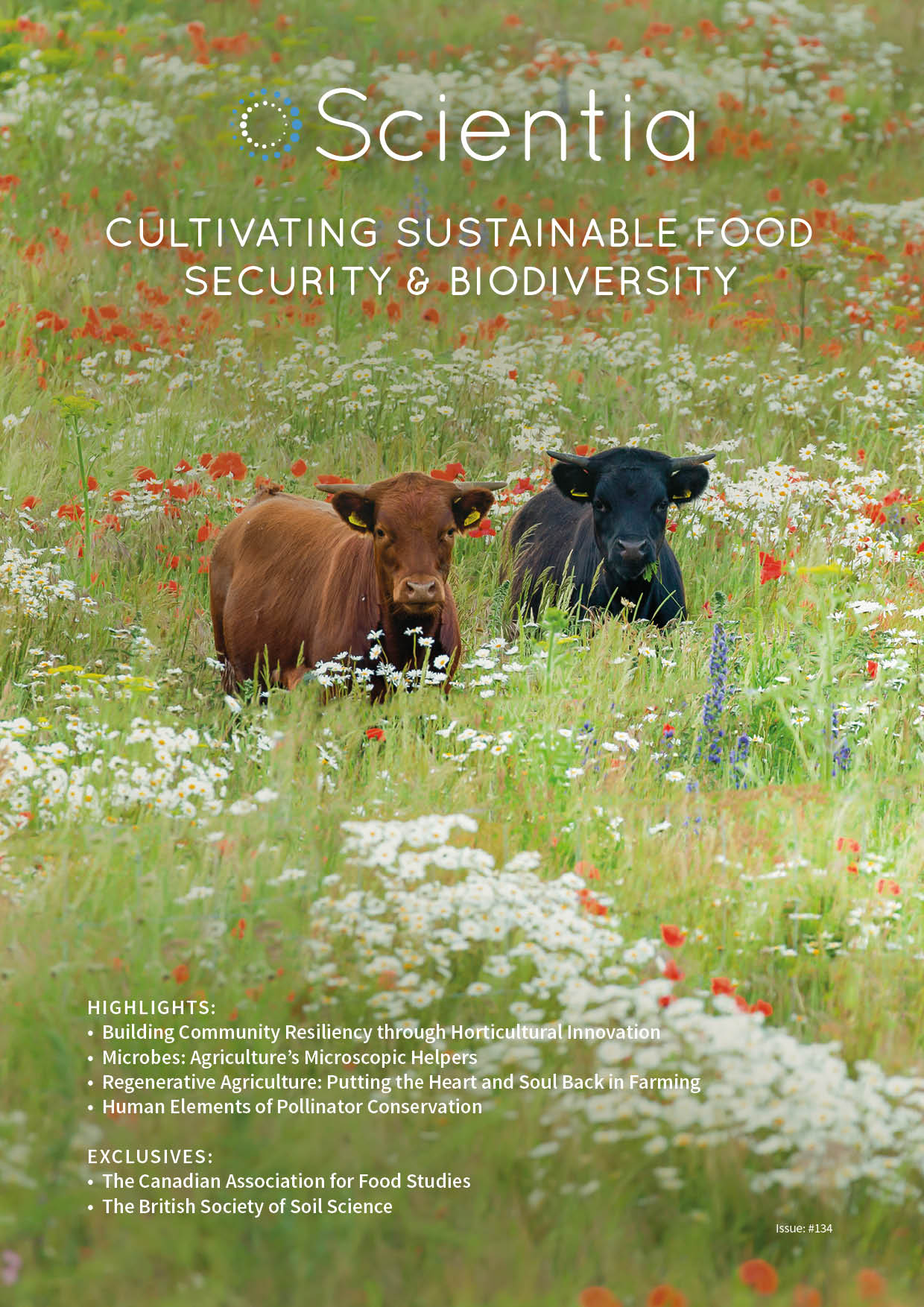 While the world's attention is focused on eradicating COVID-19, we must not forget that unsustainable farming practices and the ensuing biodiversity declines were leading factors in the emergence of this devastating disease. To prevent future pandemics, we must now find new ways to feed the human population while also protecting and restoring Earth's biodiversity. Such sustainable agricultural methods have a range of other positive impacts, including climate change mitigation, improved animal welfare, and reduced social inequality.
The rise of antibiotic-resistant strains of bacteria and the ubiquitous nature of mercury in the environment are two major health hazards and concerns faced today. Professor Maria Ngu-Schwemlein and her team from the Winston-Salem State University, USA, are addressing these issues by developing biomolecules that can bind and immobilise toxic mercury ions more effectively. Together with Professor Ngu-Schwemlein's collaborators, the team is also investigating carbon nanodots as molecular scaffolds to enhance antibiotics in combating antimicrobial resistance.
Magnetic monopoles have long been dismissed as impossible by many physicists, but their existence has nonetheless been theorised for many decades. Through their extensive research, scientists at Terra Quantum AG, the University of Perugia, and SwissScientific Technologies, show that the end could soon be in sight for this conflict. The team's investigations into superconducting materials not only show that magnetic monopoles must be real – their discoveries also set the stage for exciting technological advances.
We encourage all formats of sharing and republishing of our articles. Whether you want to host on your website, publication or blog, we welcome this. Find out more
Science is logical, rational, and built on accuracy. Comedy is often illogical, farcical, and twists reality for humorous effect. It stands to reason then, that science and comedy don't mix. Or do they?
No pay walls. No subscription walls. No language barrier. Simple instant public access to science – opening a dialogue between science and society.
Scientia adheres to the open access policy. Open Access (OA) stands for unrestricted access and unrestricted reuse.