The Galapagos Islands are facing increasing danger. Local and global forces – including tourism and climate change – threaten the fragile island ecosystems. The high number of unique plants and animals on the islands means that the loss of a Galapagos species may represent a global extinction event. The Galapagos Initiative, founded by Dr Stephen Walsh of the University of North Carolina at Chapel Hill and Dr Carlos Mena of the Universidad San Francisco de Quito, aims to save the Galapagos Islands with an innovative, sustainable strategy combining evidence from key interdisciplinary projects and a robust mapping and modelling program.
Building a robust STEM community is dependent upon innovative and inclusive education, from primary school to university and beyond. Therefore, this issue showcases an inspiring collection of projects, each seeking to enhance STEM education worldwide.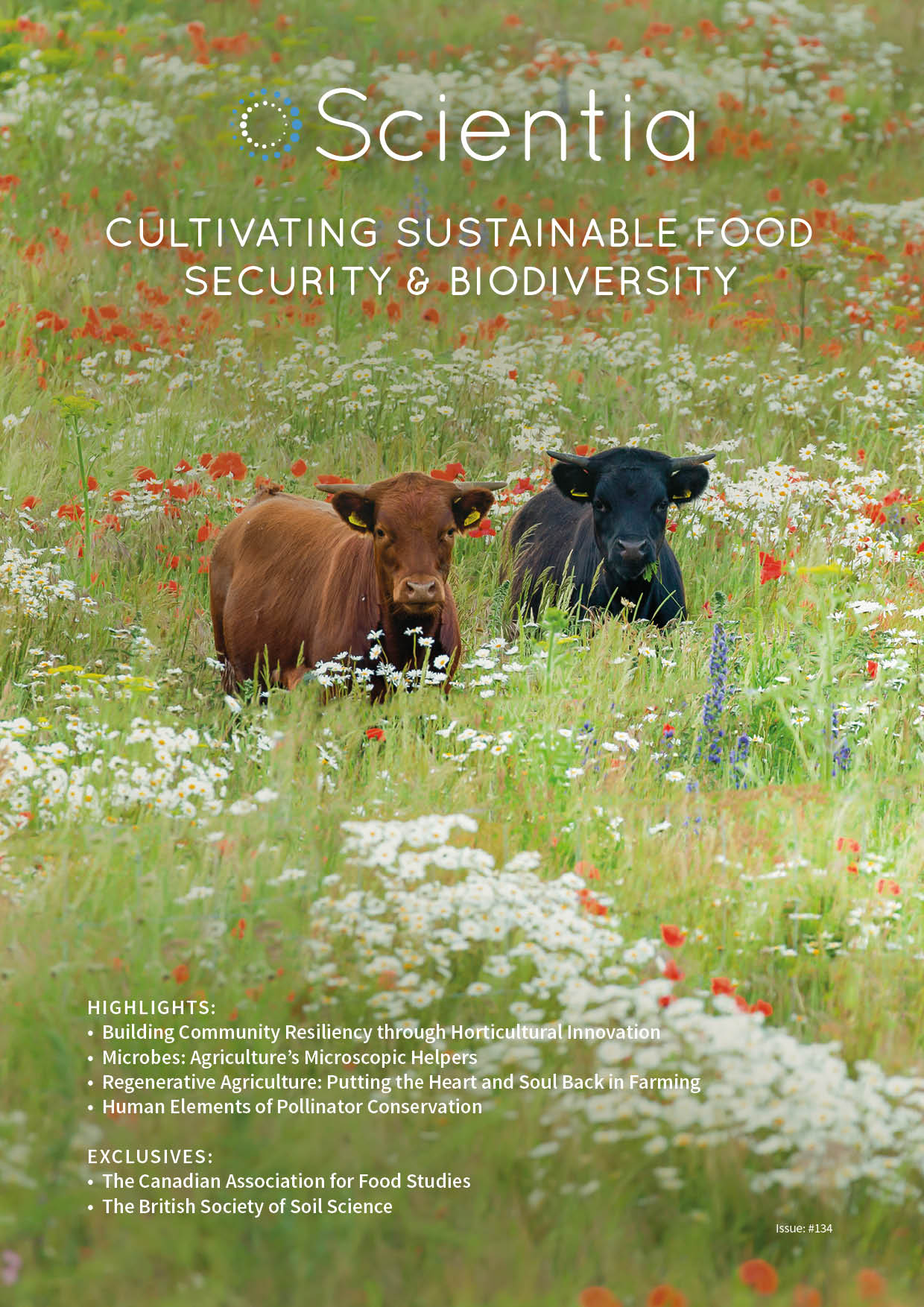 While the world's attention is focused on eradicating COVID-19, we must not forget that unsustainable farming practices and the ensuing biodiversity declines were leading factors in the emergence of this devastating disease. To prevent future pandemics, we must now find new ways to feed the human population while also protecting and restoring Earth's biodiversity. Such sustainable agricultural methods have a range of other positive impacts, including climate change mitigation, improved animal welfare, and reduced social inequality.
TRANSFORMING GLOBAL HEALTH THROUGH SCIENTIFIC DISCOVERY As 2020 draws to a close and we look towards 2021, the importance of innovation and progress in science, medicine and healthcare has never felt more urgent or critical. Without doubt,...
The prevalence of Alcohol Use Disorders represents a serious concern given the deleterious impacts observed on individuals, their families, and society more widely. A better understanding of the factors associated with the development and recovery of Alcohol Use Disorders is essential to the development of more effective treatments. This is the focus of research by Dr Sara Blaine from Auburn University, USA.
Modern industrial agriculture has helped farmers meet rising food demands, but these practices are contributing to a range of environmental problems. Regenerative agriculture holds promising solutions that could help to restore and maintain healthy ecosystems and contribute to climate change mitigation, while keeping pace with food demands and enhancing farmers' resilience to environmental stressors. Through her research, Dr Hannah Gosnell aims to understand what motivates cattle and sheep farmers – also known as ranchers – to adopt and sustain the use of regenerative practices and what challenges must be navigated. Her work is informing efforts that encourage farmers to transition to these methods.
We encourage all formats of sharing and republishing of our articles. Whether you want to host on your website, publication or blog, we welcome this. Find out more
Following the announcements of three approved COVID-19 vaccines, when many of us were dancing for joy, anti-vaccination – or 'anti-vax' – proponents around the world were ramping up their efforts. Twitter posts quickly began circulating drawing comparisons between the new COVID-19 vaccines and thalidomide – the notorious medication that led to thousands of children being born with congenital disorders in the 1960s. Conveniently, the posts failed to mention that the tragedies wrought by thalidomide led to strict new regulations for clinical trials that have ultimately helped medicine to reach the excellent safety records experienced today. Science, by its very nature, is a field that recognises and develops from past mistakes.
No pay walls. No subscription walls. No language barrier. Simple instant public access to science – opening a dialogue between science and society.
Scientia adheres to the open access policy. Open Access (OA) stands for unrestricted access and unrestricted reuse.