Connecting Science and Society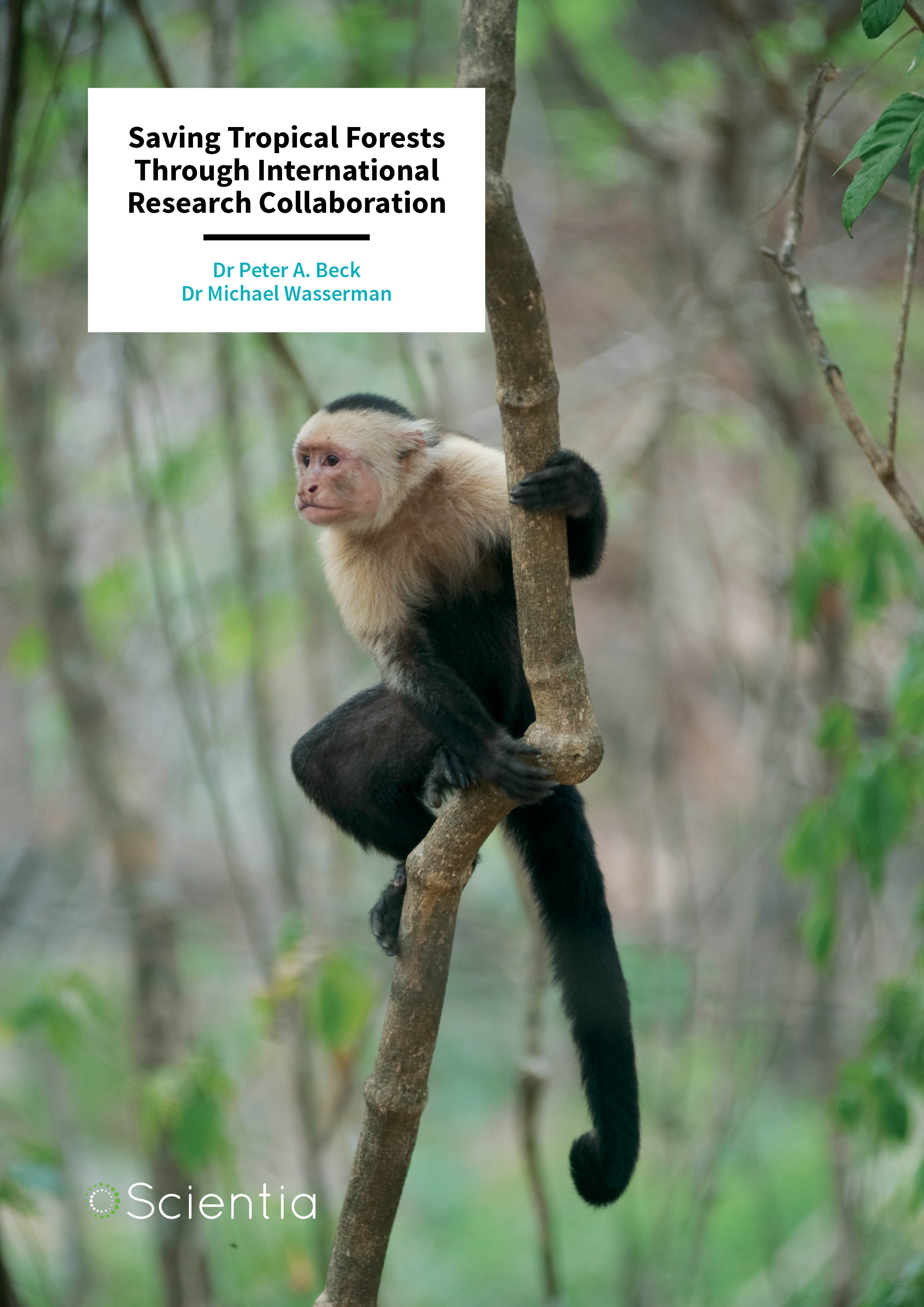 Tropical forests are some of the most biodiverse ecosystems on the planet, but extensive deforestation has pushed many species to the brink of extinction. Conservation efforts have been limited by political and socioeconomic backgrounds of each region. By integrating ecological and social research techniques, Dr Peter Beck at St Edward's University, Dr Michael Wasserman of Indiana University and their colleagues examine the effectiveness of tropical forest conservation strategies and the factors that encourage people to conserve their forests. Their extensive project also provides international research experience to STEM students from underrepresented backgrounds, and helps foster scientific and cultural exchange between countries.
  NEW HORIZONS IN EARTH SCIENCE AND ASTRONOMY   In these challenging and uncertain times, it is with great pleasure that I introduce this captivating edition of Scientia, which showcases a diverse collection of research, on topics ranging from climate change...
ACHIEVING AGRICULTURAL SUSTAINABILITY THROUGH INNOVATION This critical issue of Scientia celebrates scientists who tackle one of the greatest challenges of our time: ensuring global food security and agricultural sustainability into the future....
IMPROVING HEALTH ACROSS THE GLOBE: INNOVATIONS FOR A NEW DECADE We open 2020 and this critical issue of Scientia by celebrating a diverse range of scientific breakthroughs and achievements that are driving forward health and well-being worldwide. In this new...
Poor sleep is a common difficulty issue for teenagers and young adults worldwide. Unfortunately, the impact of poor sleep is substantial with clear links to mental health difficulties. Dr Colleen Carney, an Associate Professor and the Director of the Sleep and Depression Laboratory at Ryerson University, Canada, is committed to helping people sleep better. Dr Carney has recently turned her expertise to the development of an innovative app to alleviate sleep problems in teenagers and young adults.
Peanuts are a nutritious and sustainable food staple in many regions across the globe, as well as being enjoyed for their rich flavour. As such, the peanut industry is continually striving to improve peanut crops and the methods used to produce our favourite peanut-based foods. Dr Lisa Dean and her team at USDA-ARS have been investigating the flavours, nutritional compositions and physical properties of peanuts, with the aim of helping peanut growers and food manufacturers enhance the quality of the peanuts produced in the USA.
Breaking down the barriers between scientists and the public is becoming increasingly important. With the recent COVID-19 pandemic sweeping the globe, it is more apparent than ever how important accessible and accurate scientific information is to society. Because these global problems often require scientific solutions, such as the development of new vaccines, the public should have the opportunity to engage if they choose to.
BARRIER FREE POLICY
No pay walls. No subscription walls. No language barrier. Simple instant public access to science – opening a dialogue between science and society.
Scientia adheres to the open access policy. Open Access (OA) stands for unrestricted access and unrestricted reuse.