Accurate knowledge of the water cycle is essential for predicting disasters such as floods and droughts. However, it's not easy to obtain good information from traditional weather and water forecasts. The Group on Earth Observations Global Water Sustainability initiative (GEOGloWS) provides hydrologic forecasts through an accessible web service to assist local water users. Partnering with water scientists worldwide, Professor Jim Nelson of Brigham Young University worked with the European Centre for Medium-Range Weather Forecasts to develop a global streamflow service. This service provides local communities with actionable water intelligence, enabling them to focus on solutions to water-related problems.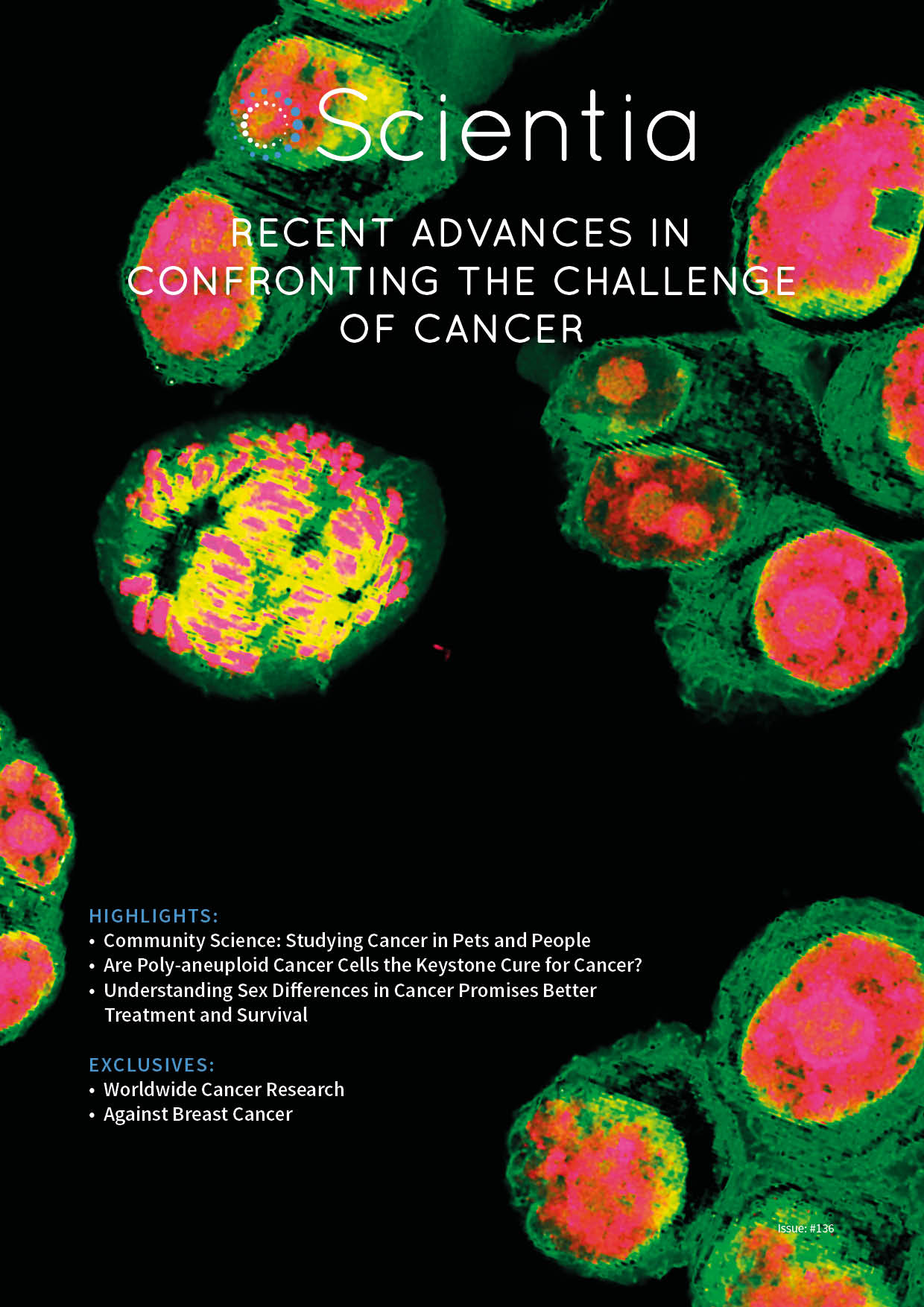 In this critical issue of Scientia, we showcase the work of scientists confronting the global challenge of cancer. Read the latest research on causes, risk factors, diagnosis and treatment that is revolutionising patient care.
Building a robust STEM community is dependent upon innovative and inclusive education, from primary school to university and beyond. Therefore, this issue showcases an inspiring collection of projects, each seeking to enhance STEM education worldwide.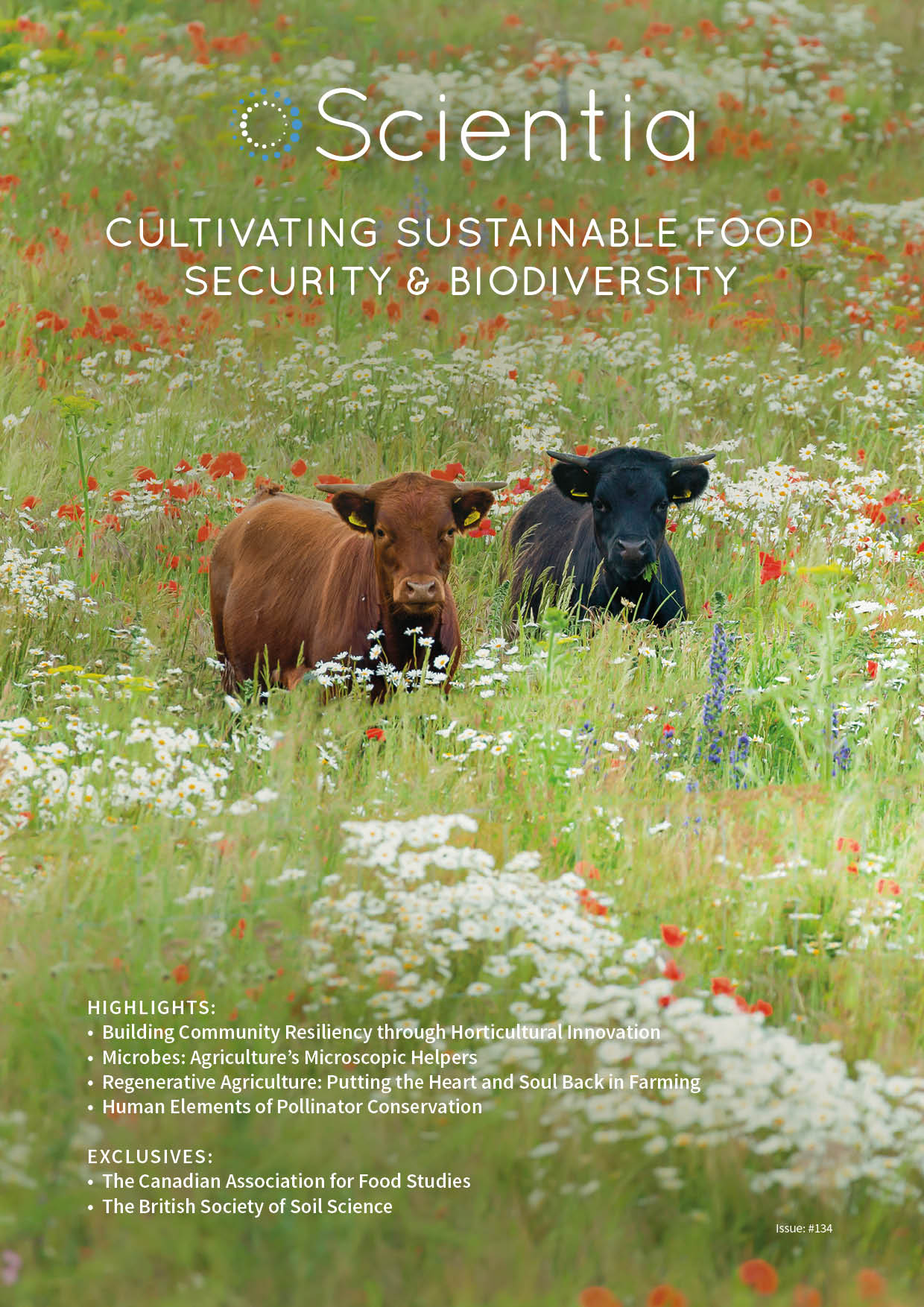 While the world's attention is focused on eradicating COVID-19, we must not forget that unsustainable farming practices and the ensuing biodiversity declines were leading factors in the emergence of this devastating disease. To prevent future pandemics, we must now find new ways to feed the human population while also protecting and restoring Earth's biodiversity. Such sustainable agricultural methods have a range of other positive impacts, including climate change mitigation, improved animal welfare, and reduced social inequality.
Over the past few years, the capabilities of quantum computers have reached the stage where they can be used to pursue research with widespread technological impact. Through their research, the Q4Q team at the University of Southern California, University of North Texas, and Central Michigan University, explores how software and algorithms designed for the latest quantum computing technologies can be adapted to suit the needs of applied sciences. In a collaborative project, the Q4Q team sets out a roadmap for bringing accessible, user-friendly quantum computing into fields ranging from materials science, to pharmaceutical drug development.
The phasing out of ozone-depleting gases has set the ozone layer on the road to recovery. However, atmospheric changes wrought by rising greenhouse gas levels may represent a new threat to Earth's protective shield. Dr Susan Strahan from the NASA Goddard Space Flight Center and Dan Smale from the National Institute of Water and Atmospheric Research (NIWA) in New Zealand combine atmospheric measurements with simulations to track and explain recent changes to the ozone layer, towards ensuring its protection into the future.
We encourage all formats of sharing and republishing of our articles. Whether you want to host on your website, publication or blog, we welcome this. Find out more
The world's population is on the rise, and has been for some time. In 1800 there were one billion people on the planet and today there are 7.9 billion. And, according to a global population forecast by the United Nations, this figure will reach around 10.9 billion by 2100. As the population grows, so too does demand for food. The United Nations Food and Agricultural Organization (FAO) has projected that food and feed production will need to expand by 70% by 2050 to meet these needs. Can this be done?
No pay walls. No subscription walls. No language barrier. Simple instant public access to science – opening a dialogue between science and society.
Scientia adheres to the open access policy. Open Access (OA) stands for unrestricted access and unrestricted reuse.