Scientia is a series of outreach research publications. Simply put, we connect people: scientists and educators, policy-makers and researchers, and the public and private sectors. We provide high-quality, technically sound, visually engaging, and relevant information for our vast audience of thinkers and explorers.
Importantly Scientia helps researchers communicate their findings beyond their specialty and into the wider world. Scientia offers the research community significant visibility and accessibility to those both inside and outside the community to take an interest in science and research. Often technical, scientific language serves as a barrier to creating social impact and that's where our publication plays a vital role in reaching a global stakeholder network.
Our Motto: Opening a dialogue between science and society
We're not disrupting an existing format, we're creating a new one.
While many things have evolved into the 21st century, scientific communication has not quite matched them. By rethinking who can benefit from science, we're championing a new model and reinventing science dissemination to complement traditional academic publishing in a concise, easy-to-understand language for all to enjoy. We exist because we believe brilliant science shouldn't be trapped behind technical jargon and paywalls. We want scientific research to be accessed, understood and appreciated by many levels of reader. We want to open a dialogue between science and society.
We're not just in the publishing business.
We're in the publishing, education, e-library, writing, design, dissemination, archive, social media, promotion, marketing and media business.
We assign a dedicated team of editors, science writers, media experts and graphic designers to each piece produced. All activity is overseen by a publication manager for a painless and seamless experience.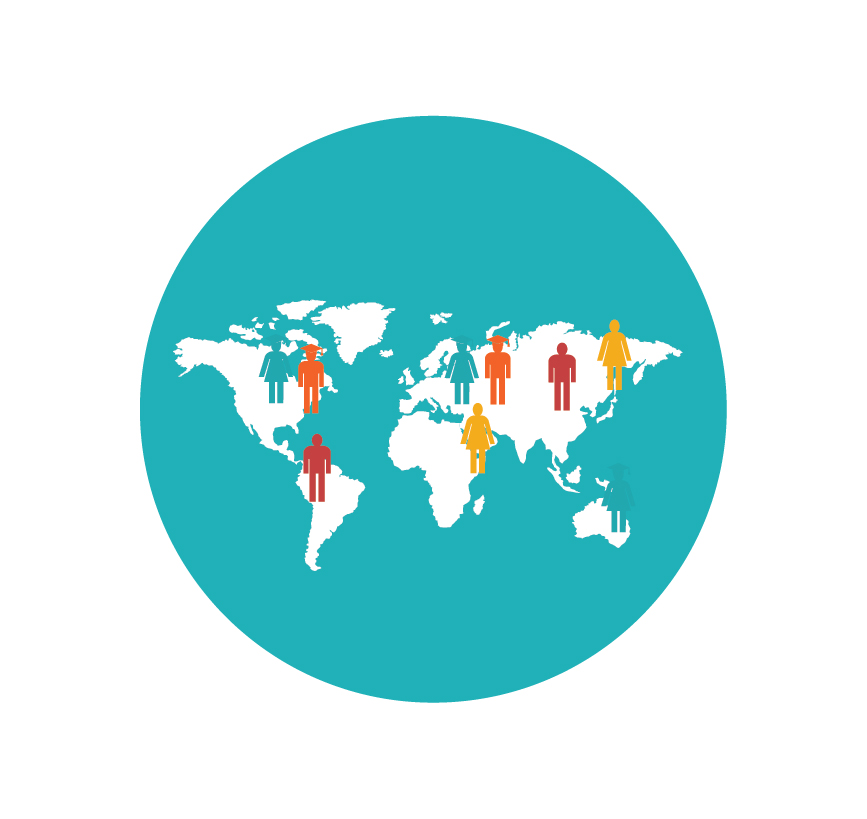 We don't just create a flashy looking article, we also have a marketing team in touch with the 21st century who take a proactive approach to dissemination. We distribute and promote our material to peers and interested parties through print and digital. We put no limitations or restrictions on where and how people can read and enjoy our material.
All of our articles are included in our bi-monthly publication, Scientia. We distribute this to our subscribers in both print and digital formats. However, you don't need to subscribe to read this, as we publish everything in a barrier free format. We have no pay walls or subscribe walls preventing access to knowledge.
Our unique E-library employs a user-friendly, 'Netflix style' interface. We host and archive articles for direct referencing, and to increase their longevity and relevance. This not only prevents articles from becoming lost in a magazine with a large page count, but it also allows for quick access in our library and through external search engines such as Google. Every group we work with is given a dedicated webpage to host their material – this unique URL can be used independently, outside of our media. Examples include linking from an institutional profile page, ResearchGate profile, newsletter or CV. Each page is also supported by direct downloading and social media sharing options.
We also supply all researchers with the unlimited and unrestricted use of their article for personal use. We even go one step further and create a bespoke front cover, so that the article becomes something more than just part of a larger publication. We want you to use your article as an independent dissemination brochure in local communities, in classrooms, for visitors, at conferences and workshops and perhaps even for those you never expected had an interest in what you do.
Our distribution doesn't just stop with our marketing team. We have a social media team who promote through Twitter, Facebook, LinkedIn, and VK to name a few. We can personalise these campaigns to help you reach your required audience and beyond.
We don't expect you to write, design and disseminate the article yourself. We do this for you, by assigning a team of staff to produce, publish and promote the work from start to finish. Rest assured that you can give as much input as your time allows and you will have the final say before anything is published.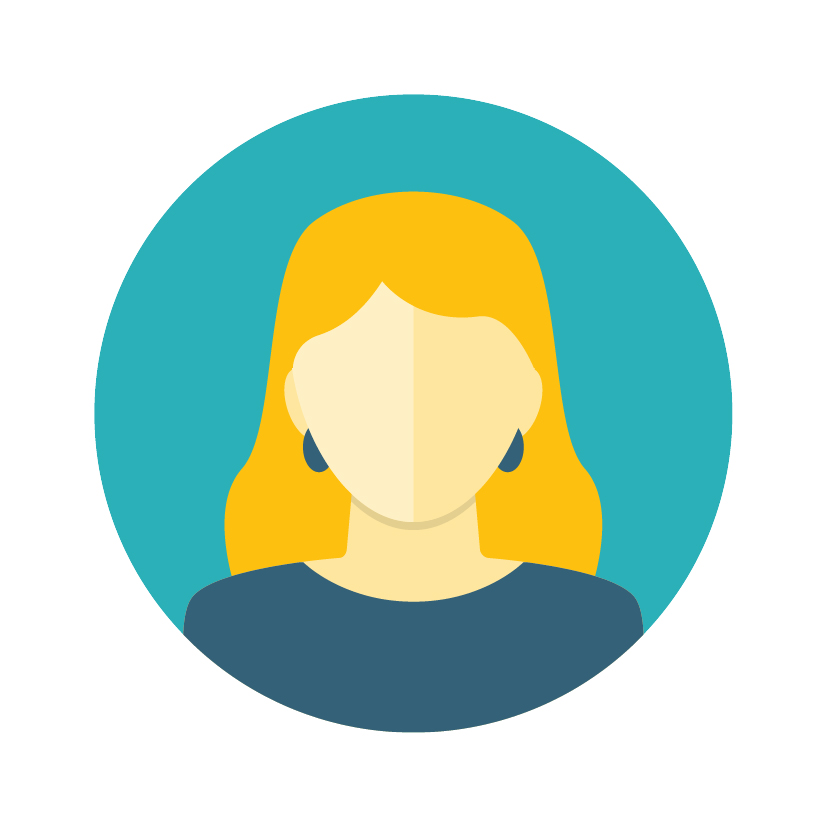 Editor – Controls the writing and design for clarity and accuracy
Designer – Illustrations and graphics created to be eye-catching and thought provoking
Science writer – Experienced science professionals assigned to relevant projects
Marketing manager – Dedicated to distributing and promoting all material, through everything from conferences to social media
Media communicator – Experts in developing and conveying to a broad level of understanding
Publication manager – Oversees the full production from the first pen to the final distribution and impact
Our guiding principles of business:
We connect science with society.
Our idea from day one has been to create, produce and deliver scientific research at a level and language that everyone can understand, enjoy and accelerate.
We strive for efficient, uncompromised, sincere, and exceptional service – we will not be satisfied until you are.
We want to be an education source for everyone, this is not about reaching the audience of readers you already can. We want to be a place to learn, we strive to be true to the term "knowledge is power."
We want to assist and accelerate scientific publishing alongside the more traditional routes.
We offer something for everyone, from those next budding scientists looking for inspiration, or those wanting to see where tax payer money is spent and why, to those seeking out new collaborations and investment.
We are excited about building strong relationships with everyone we interact with: our clients, our readers, and even our critics.
Community is very important to us, and we are an active part of the community. We promote and give back to a chosen charity each year, work with organisations to inspire those in under-privileged circumstances to get involved in science.
We work for the science community and beyond and will always listen to ideas and thoughts of where we can improve and advance.
We try to be as clear and concise as possible, if there is anything you want to know then don't hesitate to send contact us.
Frequently asked questions:
Q – Is Scientia peer reviewed?
A – In short, no. We are not disclosing researchers' scientific results for the first time, so peer review would not make sense. We are simply making (already peer-reviewed) research understandable and widely available to a broader audience, so that non-specialists can learn about the research and appreciate the significance of the results.
Q –How can you control the quality and check the credibility of  the science you publish?
A – We work on an invitational basis, and we only discuss projects and results that have already undergone peer review.
In other words, we write our articles using background material in the following categories only: research articles or reviews that have been published in reputable peer-reviewed journals, and successful grant proposals from reputable funding bodies (these will have undergone peer review too).
Q – Can I use the article you produce for my own use?
A – Yes, we publish under a creative commons license so that you have unlimited an unrestricted use outside of our media. We want this to be more than just being part of Scientia, we want you to use this as an independent outreach and communication tool.
Q – Can I cite the articles?
A – Yes, on each article page you will see citation text and a DOI link.
Q – Can I include my collaborators in the article?
A – Yes, we actively encourage showcasing the collaborative efforts some research projects entail. We like to encourage collaborations in research and readership alike. There are a few different ways we can approach this and our team will advise the most suitable format.
Q – Is there a cost to read or subscribe to Scientia or access the digital library?
A – No, we publish everything in a barrier free format. Nobody has to pay to subscribe, read, download or share on social media. Encouraging and accelerating knowledge sharing is our first and foremost goal.
Q – Is there a cost to publish in Scientia?
A – Yes, though this is not as simple as a publishing cost or APC. Our page cost covers the full production from writing to design through to the distribution and digital library archiving of the article. This is not an open access fee or an article processing charge, this is a TOTAL cost that covers the full service we offer. Please refer to the costing section on this page or contact us for more specific details.
Q  – Do you offer a discount on your costs?
A – Although we have set a very fair and competitive cost, we will always do our best to accommodate where possible, we would hate the cost to be a deciding factor in working with great researchers and putting a barrier in place for communicating to society. We try to prioritise developing counties and student researchers where possible. We do work on very tight margins to enable us to employ the strongest editorial team to produce the work and also keep this completely cost and barrier free for our readers, whilst keeping the publication and website free from external and commercial advertising.
Q – Can I add my article to Research Gate?
A – Yes, along with all other networking sites. You can host the article directly on your profile page or simply link to the article within our digital library.
Q – Can I publish an article with you whilst my manuscript is in review with another publisher?
A – This depends on the other publisher and their terms and conditions. We appreciate the first priority needs to be those original scientific papers so we will always look to accommodate a date to suit all parties and bring you the maximum impact in working with us.